poll
What would you most like to see on this site?
Previous Poll
Is Michael Jackson innocent?
Previous Poll
Would you like a viral newsletter?
A 'Tribute' To George Best
He may have been a great footballer, but he was also an amazing drinker ...
Here we commiserate the passing of George Best with a gallery of virals ...
---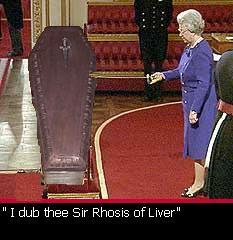 George Meets The Queen
Rate this Viral Email
Previous 3 Viral Emails:
Latest 5 Viral Emails:
Warning
: include(/web/viral.3dge.net/docs/ad_network_320.php) [
function.include
]: failed to open stream: No such file or directory in
/var/sites/v/viral.3dge.net/inc/html/html.inc.php
on line
439
Warning
: include() [
function.include
]: Failed opening '/web/viral.3dge.net/docs/ad_network_320.php' for inclusion (include_path='.:/usr/local/lib/php') in
/var/sites/v/viral.3dge.net/inc/html/html.inc.php
on line
439